The #IWorkWithFede campaign reflects the present agriculture, which brings tradition together with the most advanced technology.
Pulverizadores Fede, with 55 years of history and nowadays leading the digital transformation of the high-value crop sector, has become the brand chosen by farmers, agronomists and agricultural companies who are committed to the quality of their products and profitability of their business with a faithful commitment to the environment.
In this way, the #IWorkWithFede campaign will bring together all those professionals from the world of agriculture who trust in Pulverizadores Fede's green technology. It is an open call to all agricultural profiles who want to join and give visibility to their work:
"If the field is your company and you enjoy your daily work taking care of the crops and the environment with new technologies: you are a professional of the today's agriculture. Share a photo that shows it: #IWorkWithFede".
#IWorkWithFede will show how today's agriculture is enriched by innovative technology and digital solutions that make the work on the fields easier, more profitable and respectful to the environment.
Intergenerational technology transfer
Pulverizadores Fede develops an important training and knowledge transfer task to promote the use of new technologies on the fields by all kind of agricultural professional profiles. Thus, #IWorkWithFede will show how digitalization is an accessible tool for all generations of active farmers and agricultural entrepreneurs who seek to optimize their work on the fields.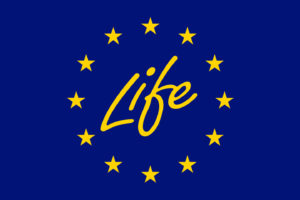 With the contribution of the European Union's LIFE Programme, the EU's funding instrument for the environment and climate action, under grant agreement LIFE18 ENV/ES/000349.
the project agROBOfood (Grant Agreement No 731884).