Smartomizer, new tool to increase the profitability of agricultural companies

la rentabilidad de las empresas agrícolas
Pulverizadores Fede presented the Smartomizer, first intelligent and connected air blast, in FIMA 2018. This team was one of the most outstanding innovations of the fair, having received the distinction of Outstanding Technical Novelty, the only gold medal as an Agronomic Management Solution.
The Smartomizer received great interest from farmers, technicians, agronomists and managers of important agricultural companies dedicated to the production of special crops, since it is a tool aimed to increase profitability. After its official presentation at the FIMA Auditorium in front of around 400 professionals from the world of agriculture, numerous Spanish agricultural companies have decided to incorporate this equipment into their plantations to have precise control over the treatment of crops and improve productivity.
Smartomizer, first smart and connected air blast
The Smartomizer regulates and adjusts the application of the treatment according to the vegetable mass, in addition it is connected to the Internet, which allows the registration of all the spraying data to offer a real traceability that improves agri-food safety. Also, the detailed visualization of the treatments allows to correct and take into account the possible incidences to avoid later problems of proliferation of plague or disease, something that until now was not possible due to the lack of visibility of treatment. The connectivity allows the technicians to send complete work orders directly to the team so that it can self-regulate and that the workers execute them receiving notifications in real time in case any of the parameters is not correct.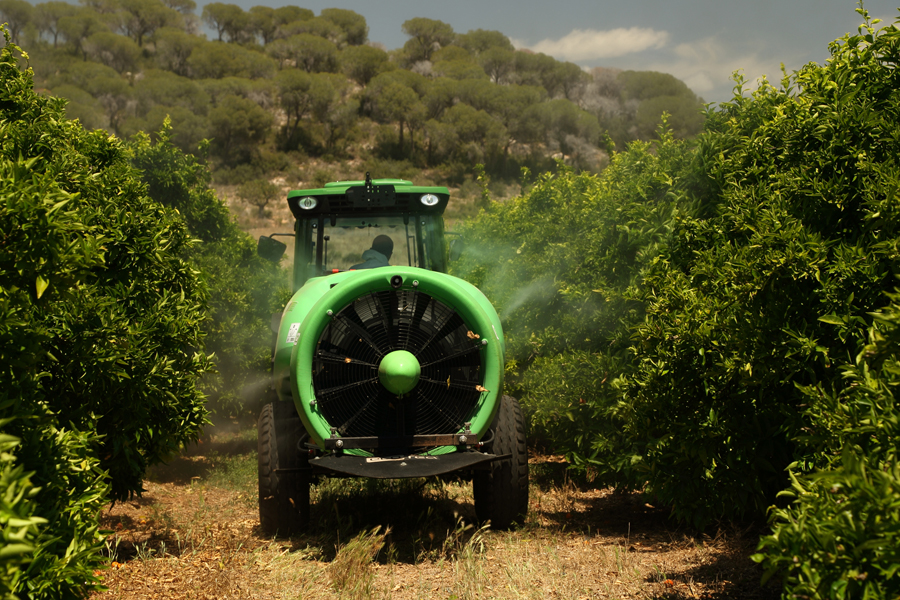 The Smartomizer proactivity makes it the most effective and efficient special crop protection equipment since, improves the work of technicians and operators, it helps agricultural companies optimize their resources and make better decisions with which to increase their profitability and, in addition, it promotes agri-food safety standards.