OPTIMA has developed an integrated pest management (IPM) framework that includes prediction models and early detection of pests and diseases.
The Smartomizer H3O, an intelligent and connected sprayer, and the Spacialty Crops Platform, a digital agronomic management tool, have been key technologies in the European project OPTIMA (Optimised Pest Integrated Management to precisely detect and control plant diseases in perennial crops and open-field vegetables, which has received support from the European Union within the Horizon 2020 program.
OPTIMA has developed an integrated pest management (IPM) framework that includes prediction models and early detection of pests and diseases, precision spraying techniques, as well as the use of new bio-pesticides. This location and quantification of the infection makes it possible to determine both spraying volume and the ideal moment of application, which entails a significant reduction in the use of agrochemicals, contributing to the objective of reducing the use of pesticides by 50% established by the EU Green Deal strategy.
This cutting-edge project, led by the University of Agriculture of Athens (Greece), has brought together important agricultural research centers such as Unidad de Mecanización Agraria de la Universitat Politècnica de Catalunya, headed by Professor Emilio Gil, as well as other scientific institutes and universities from various European countries such as the University of Coimbra (Portugal), the National Research Institute of Sciences and Technologies for the Environment and Agriculture (France), the University of Turin (Italy) and the Wageningen Research Center (Netherlands), among others.
Prediction of pathologies and variable treatments application
OPTIMA has developed a model for predicting pathologies in vineyards and apple trees. This model is based on an early detection system which, after capturing and analysing images, processes the information. The easy integration of this early detection technology with Pulverizadores Fede range of products and services allows the pests and diseases information download in the OPTIMA Smart Sprayer, equipped with H3O technology. This download is carried out in the form of variable application maps through the Specialty Crops Platform. The application maps are translated into work orders that are executed directly in the OPTIMA Smart Sprayer, which performs the precision treatment in the defined areas.
The field trials were carried out in apple plantations in Épila (Zaragoza), which was chosen for its relevance in apple production at the national level. During the tests it was confirmed that the OPTIMA Smart Sprayer is capable of carrying out a variable treatment automatically, with opening and closing of nozzles to adapt the application based on the damage level and the tree row volume, and stopping the spraying in areas unaffected.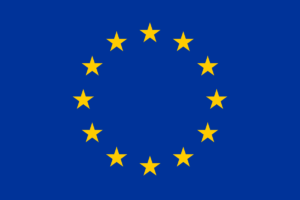 This project has received funding from the European Union's Horizon 2020 Research and Innovation Program under grant agreement No. 773718.