The reduction of emissions, effectiveness and efficiency of the H3O technology will be validated in this European project of great environmental relevance.
Pulverizadores Fede leads the LIFE-F3 project (LIFE Farm, Fresh Fruit ENV / ES / 00349) which will validate how the H3O technology reduces the environmental impact of phytosanitary treatments while maintaining their effectiveness and improving their efficiency. This technology allows the reduction of greenhouse gas emissions (CO2, CH4, N2O), the reduction of the use of water and pesticides, as well as the improvement of performance.
One of the tests carried out during 2020 within the framework of LIFE-F3 took place in a vineyard of the great Spanish winery Viñas del Vero, which is actively collaborating in the project as a partner.
30% of savings in the treatment costs
The results of the tests carried out in the LIFE-F3 project reflect savings of 30% in the cost of the treatments. This important saving is due to the efficiency which is based on both, the reduction in the amount of phytosanitary product and to the increase of work performance by the 17%.
This efficiency would turn into potential savings of up to 28.048,44€/year in phytosanitary treatments if the 425 hectares were treated with H3O LIFE-F3 equipment.
The field test was carried out with the Tecnovid Qi H3O 2.0 Mist blower. The equipment was duly calibrated taking into consideration the phenological state of the vineyard (Chardonnay variety). In addition to the calibration, before proceeding with the test, all the farm data was recorded in the Specialty Crops Platform (SCP), Pulverizadores Fede digital agronomic management tool.
Within the framework of the LIFE-F3 project, all the data from the tests will be gathered to verify the significant reduction in the environmental impact of H3O technology in the treatment of high-value crops.
Gophytovid: potential 20% of reduction in the pesticides use
Viñas del Vero has also participated in the Gophytovid research project. In this project, the agricultural research team of the UPC (Universitat Politècnica de Catalunya) carried out tests in the vineyards with the aim of optimizing treatments with the use of vigor maps. The results of these field trials show a potential reduction in the use of pesticides of 20% with H3O technology in comparison to conventional sprayers, as long as the application of the phytosanitary product is carried out by concentration.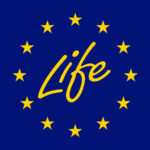 Life F3 | LIFE18 ENV/ES/000349, with the contribution of the LIFE Programme of the European Union.